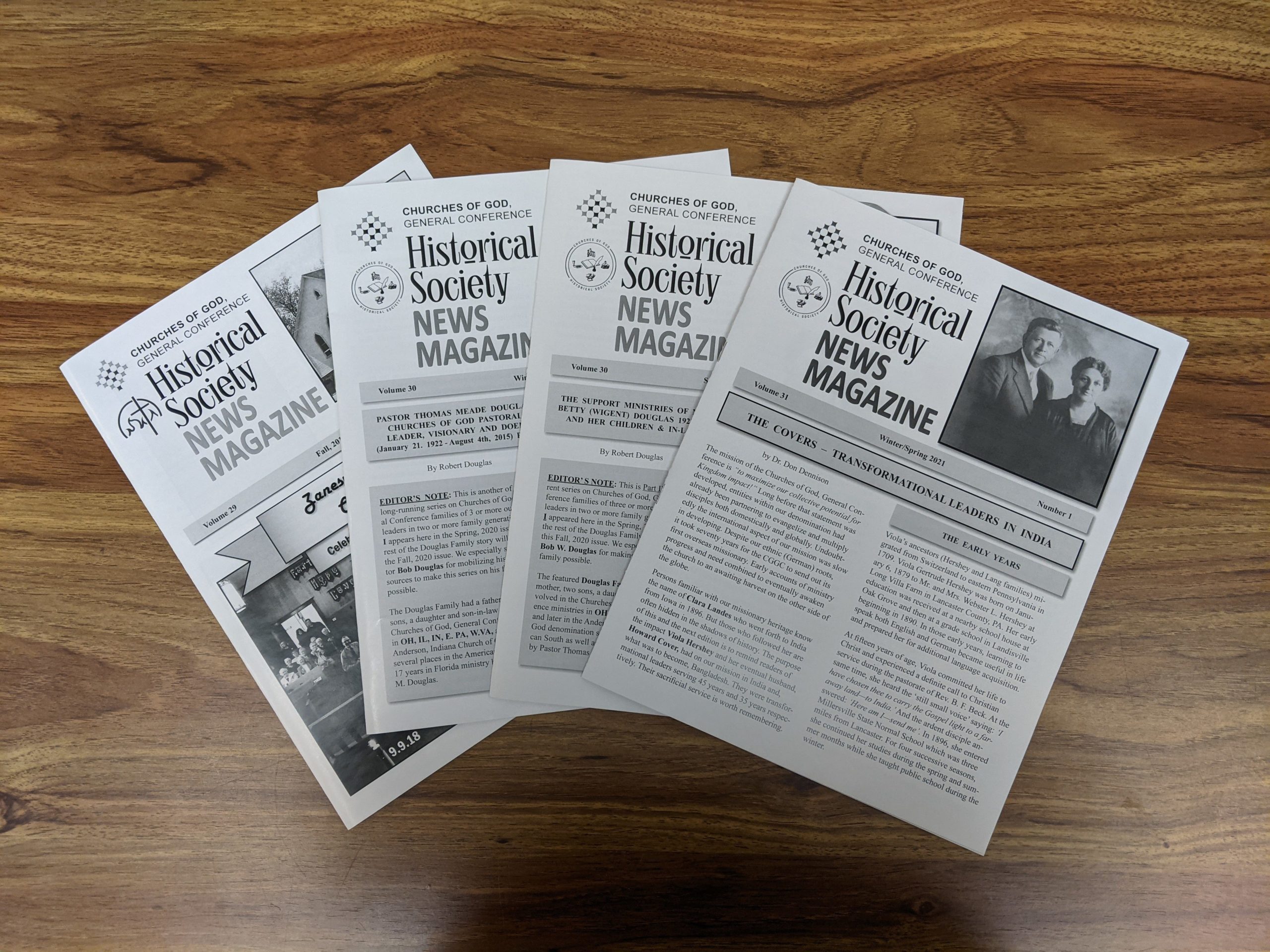 Historical Society News Magazines
Published Bi-Annually, the News Magazine, official publication of the Historical Society,  features stories of Churches of God Ministries, Church Histories and Events, and Life Stories of Church Families-present and past. It also covers Museum activities with pictures of our visitors and those doing research. Established in August 1991, the News Magazine continues to deliver interesting news and articles relating to our Archives Museum. Jonathan Binkley is the News Magazine Editor.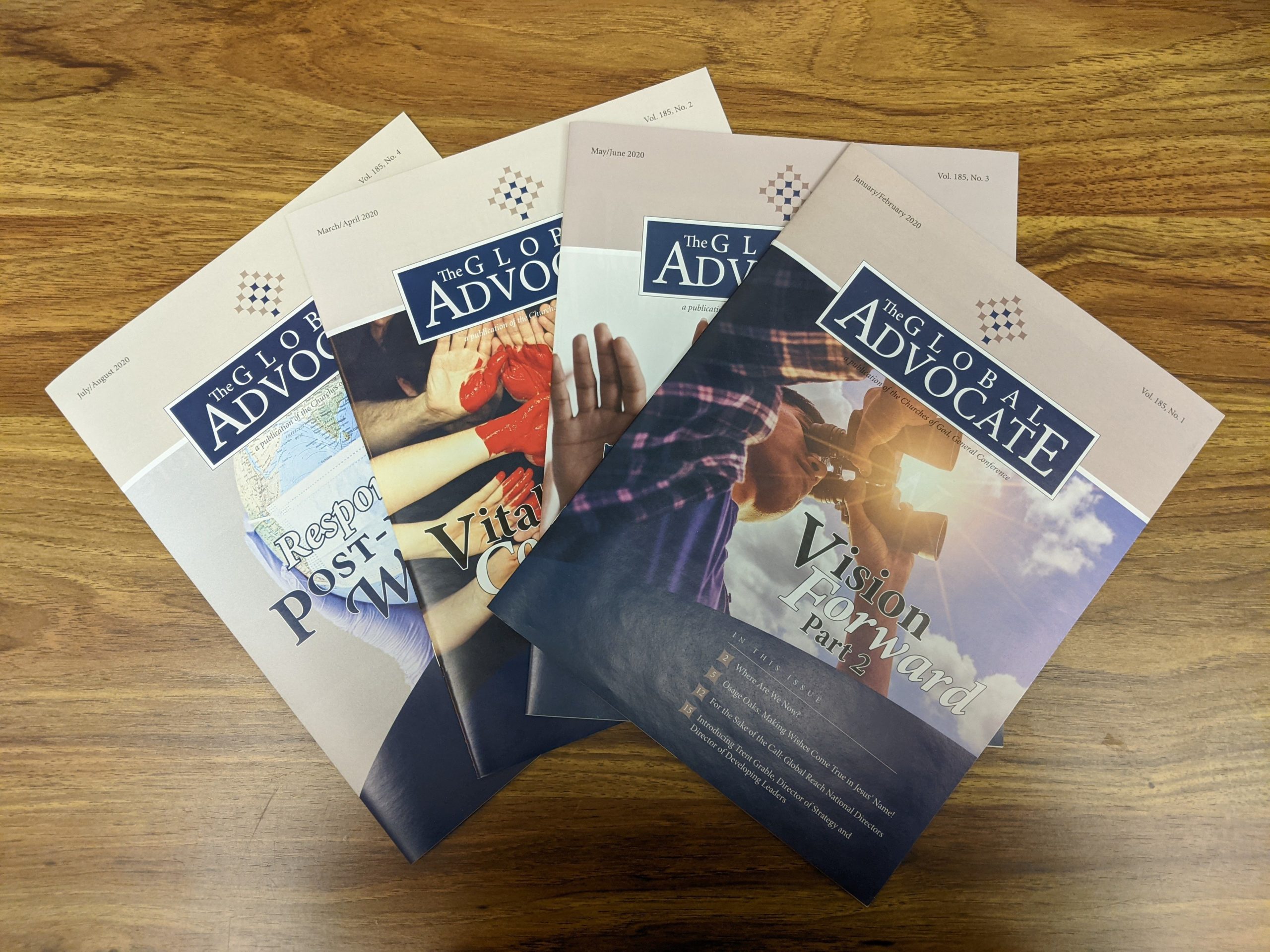 The Global Advocate
Published Bi-Monthly, The Global Advocate, official publication of the Churches of God, General Conference, exists to encourage members of the CGGC  to maximize their collective potential for Kingdom impact. Established June 5, 1835 as The Gospel Publisher, re-established on May 1, 1846 as The Church Advocate, and re-established on October 19, 2019 as The Global Advocate.  Rachel Foreman, Managing Editor.



Past Publications
The Gem: Stories and articles offering encouragement to all                                                                            Published Monthly Jan 1967- November 2020 

Missionary Signal: Cross Cultural Ministry News Published Bi-Monthly 1893-1896  1946-2019   

Sunday School Workman: Bible Lessons for Christian Teaching                                                                   Published Quarterly Jan 1879-1995

The Sunbeam: Inspiring Sunday School Articles Published Monthly 1889-1969